The #1 resource for MSPs and medical staff leaders!
The Credentialing Resource Center (CRC) is the premier destination for credentialing, privileging, and peer review expertise. Membership provides MSPs, quality professionals, and medical staff leaders with a collection of continuously updated tools, best practice strategies, and compliance tips developed by industry experts. With three membership tiers, you can customize your access level depending on your education and training needs.
But don't just take our word for it. Read what those in the trenches are saying about their membership.
Not a member yet?
Looking for a benefit breakdown by membership level? 
View the highlights of each membership level at the following links:
Click here to see a full-sized version of the below image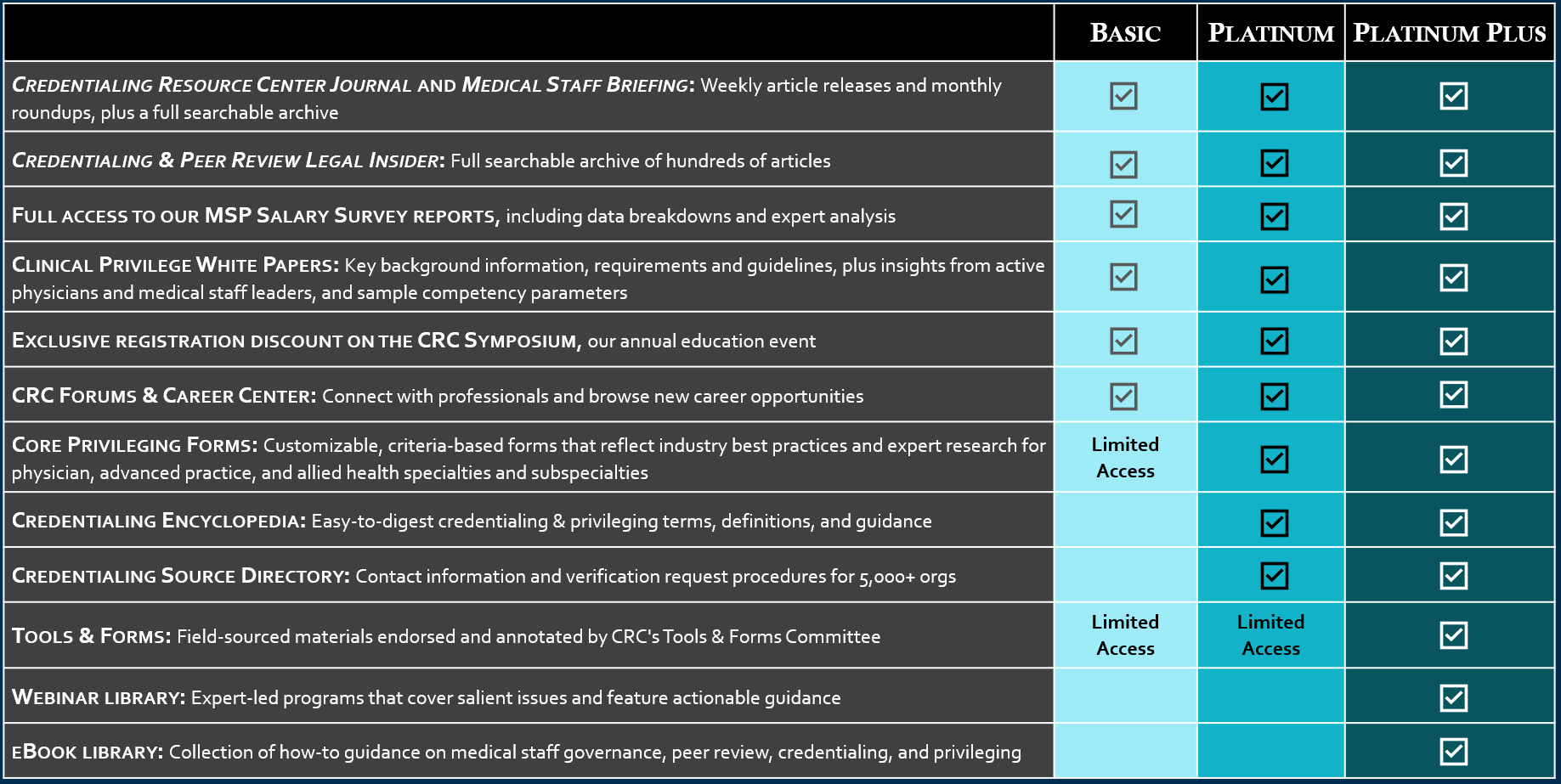 CRC Basic
CRC Platinum
All the benefits of a Basic membership, plus access to:
CRC Platinum Plus
All the benefits of Platinum membership, plus premier access to HCPro's latest and greatest educational and training resources for the medical staff and credentialing community. Released on a near-monthly basis, these Platinum Plus exclusives include: